Request trial license key and check software for free.
You can try the software for free. Give us your e-mail address and we will send a temporary license key.
To download software installation use this
link
.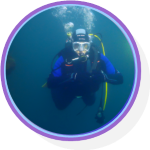 Planning of standard dives.

Planning dives is not just diving decompression planning. Our system also will calculate all other parameters such as reserve of air, the minimum time to the flight, deep and safety stops, as well as changing the value of the saturation of tissues during surface breaks. The program supports planning of multi-level dives, recuring dives and dives over the next days. Depending on many factors, the program will select different limits and safety parameters, so the dive profiles will be safer. The program will also check the exact parameters of the gas blend and tell you if they are detected potential threats.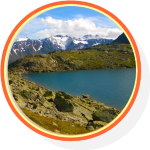 Altitude diving.

With the advanced algorithms the system helps in planning altitude dives. You can easily adjust the atmospheric pressure, or simply indicate the level of water area. The system takes into account other conditions and accordingly plan the stops. Remember to rules relating to the safety of alititude dives.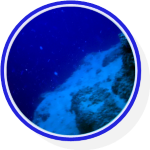 Something for the more advanced.

For more advanced divers, technical divers and instructors system provides a set of specialized functionality. With deeper dives will be useful factors of narcosis potency END, ENP and oxygen toxicity clocks CNS,OTU. In version 2.0 has been improved support for the gas model, planning of deep stops, added new safety mechanisms such as Rock Bottom.
Instructors can use the system for training in more installation without additional licensing fees.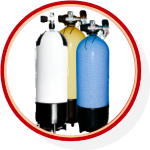 Technical diving.

Thinking about deep dives in the lates version has been added editor of diving cylinder sets and gas blends. The system supports the planning of technical diving with gas shifting and accelerated decompression. In addition to the standard parameters (END, CNS, OTU) was added algorithms for determining the theoretical vital capacity drop VCD and basic risk detection of isobaric counter-diffusion ICD and DCS type III.
The lates technologies.

The Diving Assistant software is developed based on the latest technologies and techniques, the same that process hundreds of millions of service transactions or analyze hundreds of real-time video streams. This results, that with the system are provided exclusive tools supporting profile analysis with accurancy not seen in other solutions. The built-in set of advanced charts allows for very rapid assessment of the level of difficulty and risk for the dive. The application is compatible with the latest systems, which guarantees its further development and support.
Term of "2015 New Year's Promotion"
Description of the Promiotion.


The promotion "2015 New Year's Promotion" (Promotion) is organized by the company REAL DATA S.C., headquartered in Stargardzie Szczecińskim, postal code 73-110, Prusa 10/1 street.
The Promotion is addressed to certified scuba divers, technical divers and diving instructors.
The Promotion is valid from the date of December 27, 2014 to March 31, 2015, inclusive (Duration).
The Promotion applies to preferential conditions for purchase of Diving Assistant application Expert version, with a discount of not less than 50%. Detailed information on the scope of the license granted and the price can be found at "Store".

Promotion Terms of Use (Terms)


In order to benefit from the Promotion User must purchase the Software in the Store or at eBuy portal from REAL DATA S.C. or from one of auhorized sellers during the term of the Promotion.
Payment for purchase of the Software at a special price must be made before the end of the Promotion.
To use the Software, the User must download Software from webpage Scuba Diving Software and register them with the received license key. The license key will be sent to e-mail address provided at time of purachase.
Combines the Promotion with other discounts and promotions is not valid.

Postanowienia końcowe.


REAL DATA may terminate the Promotion in any time, including its Duration term.
In matters not covered by this Terms shall apply: Terms of Sale and License Agreement.
Pricing of the Software can be found at Store. Prices may vary depending on the used currency.